In the Know – November, 2023 Newsletter

Notes for the Month!
The mandatory Admin Days are on the calendar – December 10, 11 or 12. Please log in to D4H and plan to attend one of the days!  Please respond soon before specific dates fill up!
If you are due for your medical check, you would have received an email from Shadd in October with details.
There is one more Logs Day on the calendar for 2023. That is December 8th. If you have not fulfilled your Logs Day requirement yet, please try to attend!
The Mob Center door alarm issue appears to have been resolved. You no longer need to wait to open the door after entering your code.

Off-Duty Wear Store Open
The off-duty wear store for various kinds of shirts is open at this time. It will close right around Thanksgiving in order for the items to be completed and ready for pick-up during Admin Days. The store will only be open a short time so get your orders in quickly!

NOAA's winter predictions for the United States have not changed. El Nino continues to dominate our weather suggesting that Michigan will have warmer than normal temperatures (which also means the tick population in Michigan will be plentiful starting in the spring). It is also predicted that we will have less than average precipitation.
NOAA is implementing a couple new programs that may impact those of us in Michigan (I took these paragraphs directly from the government website
*In November, the experimental Probabilistic Winter Storm Severity Index (PWSSI) will become operational. The product will enhance communication with external partners, media, and the general public by graphically depicting the likelihood of potential societal impacts due to expected winter hazards over a 7-day period. This is complemented by a version of the Winter Storm Severity Index (WSSI) based on the official National Weather Service forecast of the most likely conditions over the next three days.
*This winter NOAA will complete its implementation of Impact-Based Warning Tags for Snow Squall Warnings. Snow Squall Warnings are warnings issued for short duration intense bursts of snow and wind leading to whiteout visibility and possible flash freezes on roads. To distinguish high-impact snow squalls, the National Weather Service will issue impact-based Snow Squall Warnings using the "Significant" tag for events that pose a substantial threat to safe travel. Wireless Emergency Alerts, which are emergency messages sent by authorized government alerting authorities through wireless carriers, will be limited to only high-impact Snow Squall Warnings with the Snow Squall Impact Tag of "Significant."

We had one member (Serge Allan) attend the HRS class in Ohio this year. OH-TF1 offers this class every other year and we have been lucky enough to be able to send our folks to this top-notch program. And yes, there is math involved!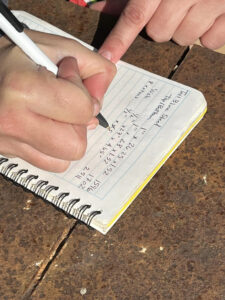 Are you having trouble accessing the members section of the website?
https://www.mitf1.org/
Contact Joe Chopski at [email protected] for assistance!

If you are on Facebook, be sure to 'Like" Michigan Mutual Aid Box Alarm System!
Have you joined MI-TF1 private Facebook group yet?  If not, contact Rayanne at [email protected] to be added!

Please be sure all requests for backfill for any TF or Section Training is submitted to [email protected] as soon as is possible.  Thank you!